Traverse City is in the beautiful state of Michigan, where adventurous spirits thrive. It is the largest city in the state's 21-county northern region and is right along Lake Michigan's coast. This wonderful city has become the hub of the county; it boasts fantastic farm-to-fork restaurants, award-winning wineries, fashionable boutiques, and a vibrant nightlife scene (head over to the old industrial Warehouse District if you want to have some nighttime fun).
The town is known to be one of the best cities in Michigan to live in due to its exceptional skiing location, snowshoeing, and a host of other whimsical winter activities. Downtown Traverse has one of the most charming Main Streets in the Midwest, and you can easily spend a whole day stumbling into the quaint coffee shops or exploring popular breweries. If you're looking into buying one of the
Traverse City homes for sale
, each season spent living here is nothing short of amazing. Keep reading to discover the top 10 things to do this winter in Traverse City.
1. Skiing and snowboarding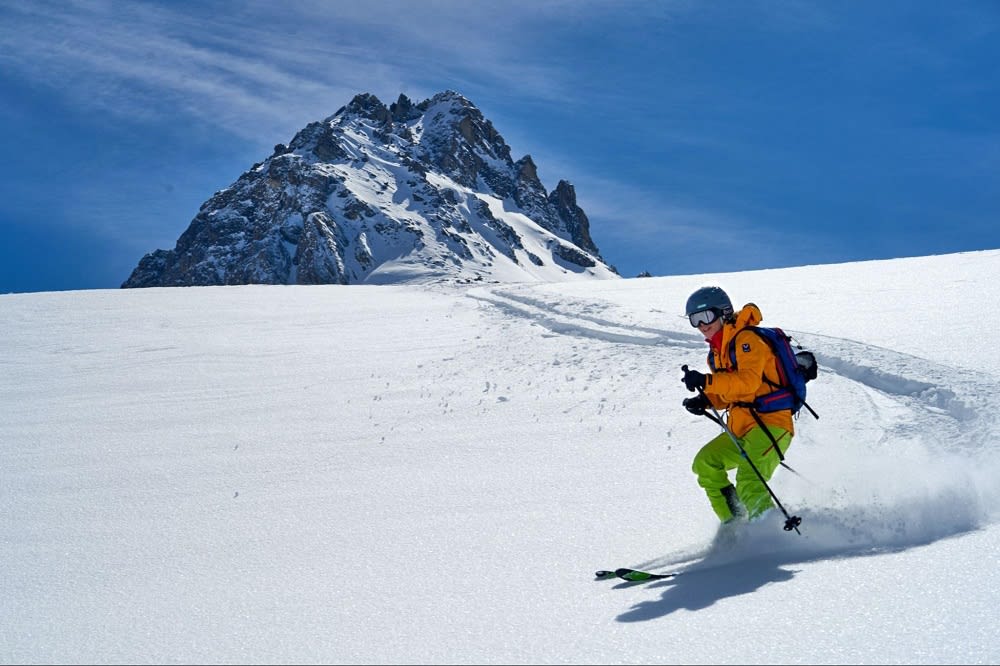 Skiing and snowboarding are winter sports that are central to the Traverse City lifestyle, and residents and visitors can easily find areas to accommodate all skill levels. Head over to the Mt. Holiday Ski and Recreation Area for skiing and snowboarding on 16 runs, ranging from beginner to advanced, allowing a whole weekend of winter fun for the entire family. Crystal Mountain is another great location only 45 minutes southwest of the town, with 58 downhill trails, over 100 skiable acres, and five terrain parks. A popular hometown ski slope lies on the west side of the neighborhood known as Hickory Hills. It's city-operated and has a thrilling 240-foot drop. If that sounds daunting, don't worry, there are slopes to suit every level of skiing. This city has no shortage of hills for adventure seekers of all ages.
2. Fat tire biking
As the name suggests, this alternative bicycle utilizes 'fat' tires, typically around 3-5 inches wide, allowing for increased traction compared to the standard bicycle. Bikers everywhere can rejoice since these bikes make cycling a four-season sport so that you can hit the trails through sun or snow. Places like Timber Ridge Resort offer bike rentals with plenty of miles to discover. Other popular routes in the area include the Grand Traverse Commons and Leelanau Trails.
3. Cross-country skiing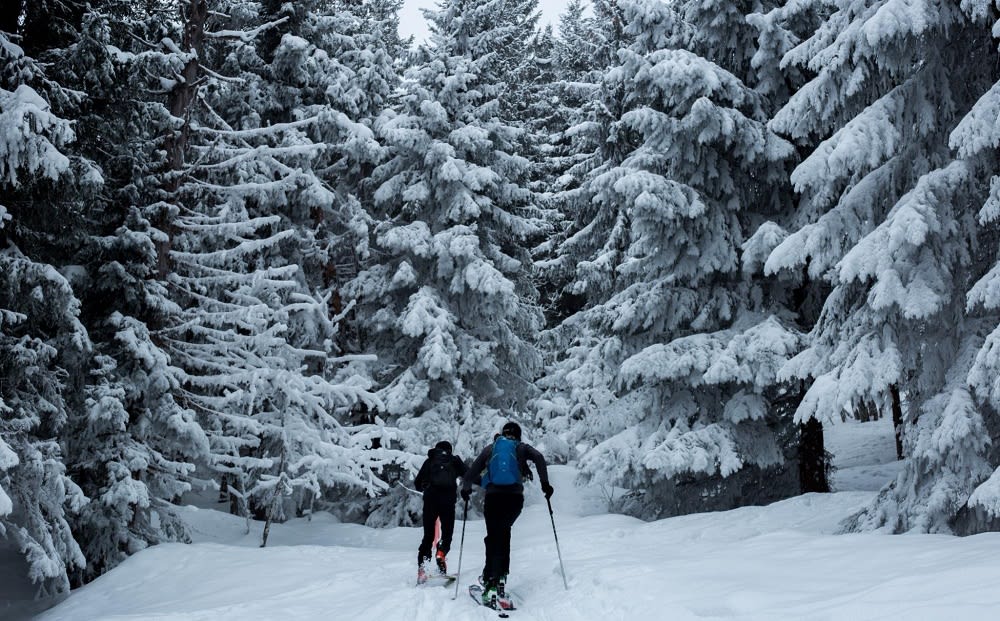 Northern Michigan has countless miles of popular trails, and Traverse City is perfect for all cross-country enthusiasts as well. If you're a beginner looking to glide across the snow for some winter fun, check out locations such as the Leelanau Trail or the Betsie River Pathway. Advanced athletes can test their skills by participating in the North American Vasa, which is a part of the Festival of Races. This festival has marked the celebration of winter in Traverse City for over 44 years!
4. Snowshoeing
If you love hiking, this is the perfect alternative to continue adventuring outdoors throughout the winter. Snowshoeing involves walking over snowy terrain in snowshoes that distribute your weight. It would be remiss not to take advantage of all the groomed parkland trails in this gorgeous region. Popular areas in which you can head out for some snowshoeing include the Empire Bluff Trail or the Grand Traverse Commons Natural Area Village.
5. Sleeping Bear Dunes National Park
This unique national park is a short drive from gorgeous Traverse City real estate. A little snow shouldn't stop you from exploring all the charm this park offers. Whether you want to go snowshoeing, fancy a nice skiing trail, or wish to revisit your inner child for a day with some old-fashioned sledding, you are sure to make memories full of laughter and fun. Check specific trails you wish to explore to ensure they are open!
6. Visit a lighthouse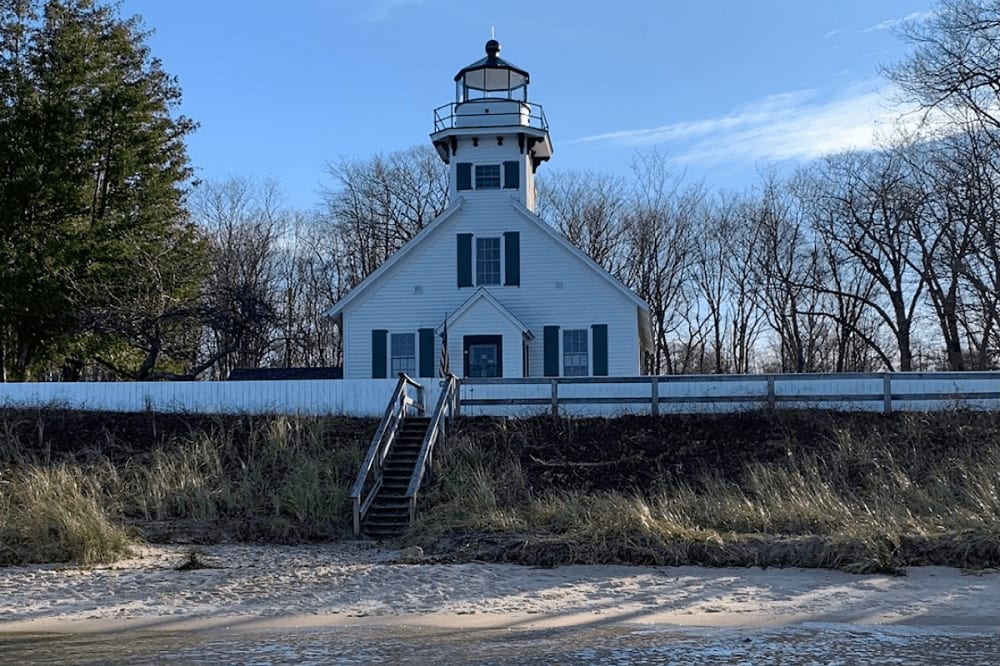 Photo courtesy of Mission Point Lighthouse

This charming city has plenty of history on display, too. Take a step back into the 19th century by visiting Mission Point Lighthouse. This scenic view will fill visitors with a sense of wonder, sitting right along the water's edge of the Old Mission Peninsula and backed by trees. Even though hours tend to be reduced during the winter season, there is still plenty to discover on the grounds, which remain open to the public. Looking to explore more lighthouses? Another great site to add to your list is the Grand Traverse Lighthouse on the Leelanau Peninsula.
7. Visit the museum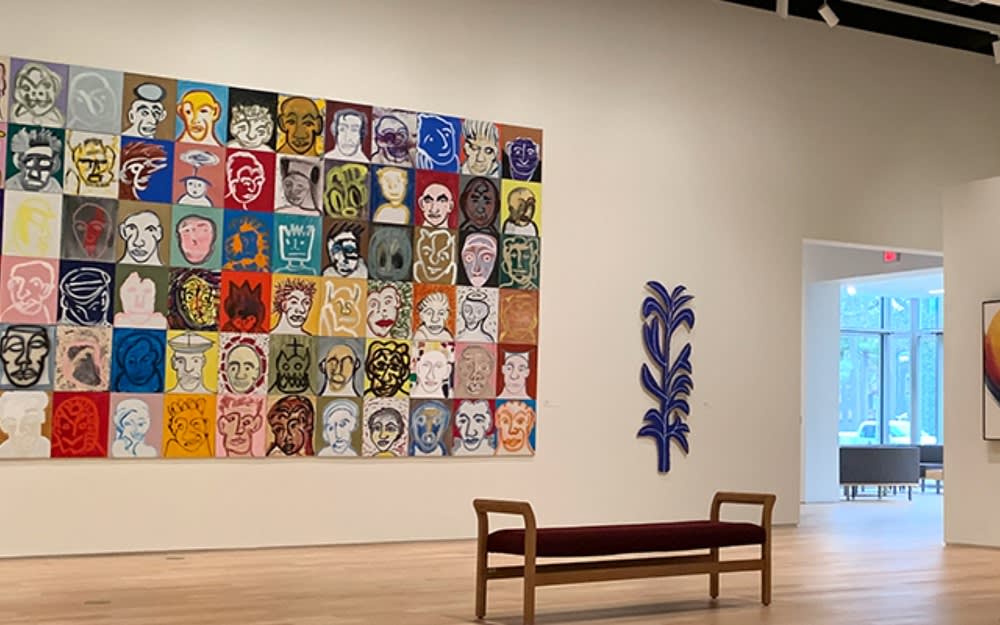 Photo courtesy of Dennos Museum Center

Take some time to visit the different museums in the city, such as the Dennos Museum Center. This cultural institution is home to over 3,000 works of art from the 19th to 21st centuries and displays over 1,600 pieces of historical Inuit art (the largest collection in the country). The museum features works like sculptures and prints from various Inuit artists, and both the permanent and temporary exhibitions are sure to impress visitors.
8. Shopping in winter
Are you looking to escape the cold for a bit? Have a day of retail therapy by browsing the unique boutiques at Village at Grand Traverse Commons, and after, you can dine your way through the evening. Or spend some time in Downtown Traverse City, home to one of the most charming main streets in the midwest, and take a guided historical walking tour during the day. This town has no shortage of restaurants, award-winning wineries and breweries, with the best shopping, from art pieces to new gear.
9. Take a brewery tour
Traverse City has no shortage of wine, spirits, and especially breweries. Residents are spoiled with the best craft beverages that north Michigan can offer, with a reputation for producing high-quality beer — from microbreweries to tap rooms and brew pubs. A few of the most popular spots include the Rare Bird Brewpub, North Peak Brewing Company, and Brewery Terra Firma. Have fun taking an afternoon libations tour of several establishments throughout the city on the weekend.
10. Indulge in all the food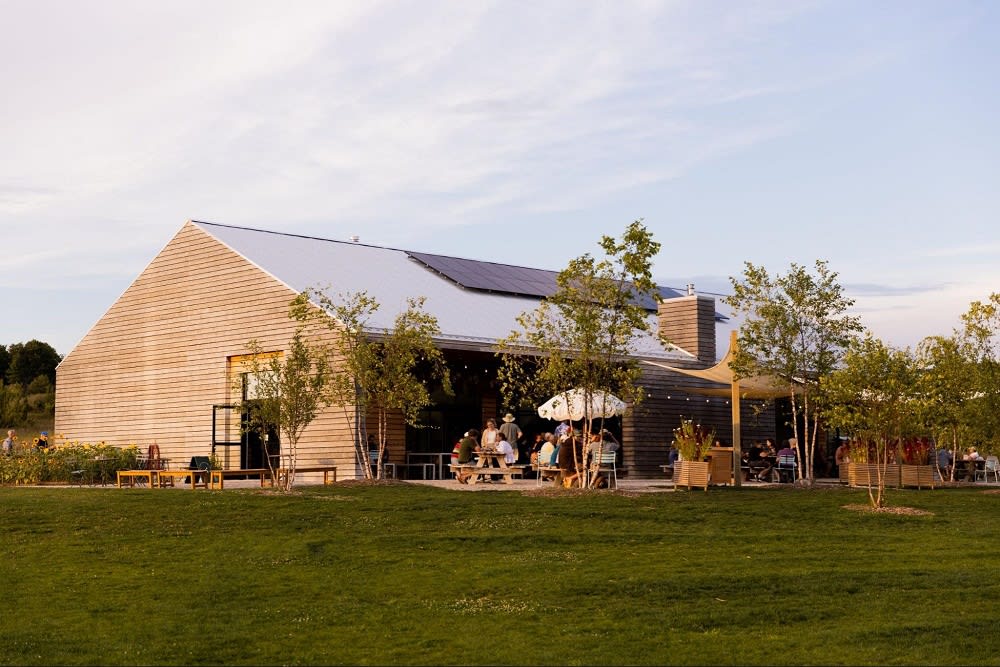 Photo courtesy of Farm Club

You can't miss out on all the amazing food Traverse City has to offer. After looking at all the Traverse City homes for sale, you can fill up on delicious farm-to-table cuisine offered at many restaurants. Foodies everywhere can spend several days exploring the culinary scene here, discovering all kinds of regional produce, fish, wine, and beer on local menus. Restaurant and brewery Farm Club (located on an actual farm that is even accessible by bike!) has everything you could desire from a dining experience. A rotating seasonal menu offers the freshest ingredients for expert dishes, a scenic setting that encourages guests to linger, and a quaint market from which to purchase local treats. Guests here can look forward to fresh-pressed grape spritzers and delicious apple fritters to delight their palette.
Work with a Traverse City real estate agent
Have any questions about Traverse City real estate? Contact local professional
Molly Buttleman
to guide you with her expert advice. Molly is a Michigan native who loves the state and is passionate about helping others find and sell their luxury homes in Traverse City.