Along with owning a home comes the possibility of growing your wealth, especially if you're preparing to put your home on the market. But how do you go about boosting your ROI, especially in Antrim County? You can't control every factor that goes into your home's value, but there are some upgrades you can make to increase your home's value. Keep reading for some pointers on improving your Antrim County home value.
One of the easiest and cost-effective ways to boost your home's ROI is to make minor changes or upgrades in your home. Of course, these should be necessary upgrades — don't fix what's not broken.
Improve curb appeal
One significant way to boost your ROI is to add curb appeal. This includes a variety of potential upgrades, including painting or replacing your garage door.
While some curb appeal-boosting projects can be expensive, such as adding a manufactured stone veneer, there are cheaper options and smaller projects you can do yourself. Changes as simple as making sure your grass is watered and green, fixing chipped paint on your garage and front door, fixing up your porch, adding a garden, and more can go a very long way.
Your real estate agent will likely emphasize the importance of curb appeal because first impressions can significantly impact a sale. In fact, a study showed that
76%
of agents agreed that curb appeal improvements are the number one project you should complete to improve your home's marketability, and over 94% believe curb appeal will boost your home's end value.
The outside of your house is the very first thing a potential buyer sees. If you have a sloppy-looking front yard, that could hurt the potential sale. If something looks worn or old, that impression might be the thing that sticks in the head of whichever buyer notices it. But if it looks brand-new, upgraded, shiny, that may make a buyer feel pressure to offer more to beat out other potential buyers.
If your budget allows, fixing up your front porch and front door can be a great asset when providing prospective buyers with an excellent first impression, which will ultimately improve your home's overall value.
Make cosmetic interior updates
Upgrading the finishes and fixtures in your home can also improve the buyer's first impression of your home. Simple things such as switching from brass doorknobs to nickel, changing the locks on the doors, or swapping out your lightbulbs from yellow incandescent to bright LED can go a long way in improving the look of your home.

Small finishing touches on faucets, knobs, and other heavily used fixtures around your home are a low-cost way of increasing the value of your home.

Two rooms that should have your primary focus if you want to upgrade or improve fixtures are your bathroom and kitchen. Fix leaky faucets, upgrade your sink, fix the chipped paint on your cabinets and get matching decor.

Tip: Search for homes with a similar layout to yours and see how the owners have remodeled their bathrooms and kitchens to keep up with the possible competition.
Add smart home technology
Making your home more innovative and technologically advanced can also really improve your ROI when it comes time to sell.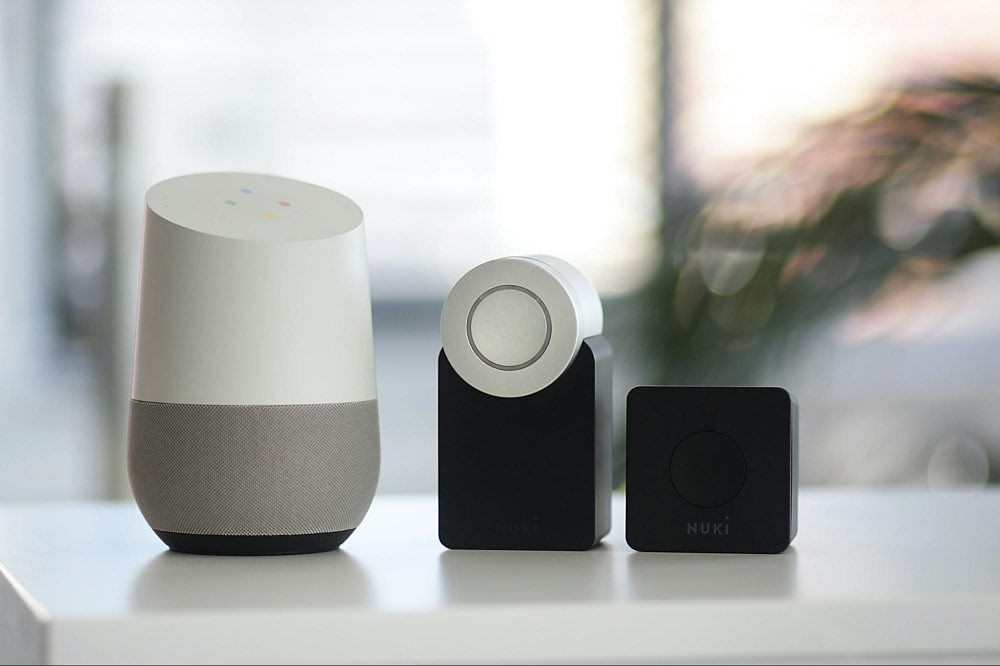 A recent survey found that most buyers want smart technology in their homes, especially if these systems include safety features.


Installing smart-security devices such as thermostats, fire detectors, carbon monoxide detectors, security cameras, high-quality door locks, and motion-sensor lighting will definitely catch the attention of tech-savvy buyers and could boost your home value. Most of these systems can be self-installed, saving you money in the long run.
Invest in energy-efficient appliances
Energy-efficient appliances are becoming more and more popular in modern homes. Appliances that use less energy without sacrificing performance have become very desirable to potential buyers. This also includes energy-efficient windows and doors. Remember, installing new windows and doors could be an expensive (and time-consuming upgrade). Evaluate your budget and assess if windows are a necessity!
Decluttering and staging
Before listing your home and opening your doors for showings, you should have your home decluttered and staged, so it looks move-in ready.
Professional home stagers spruce up each room in your home with furniture, plants, and other thoughtful touches that take away the personal clutter of your day-to-day life.
A
study
shows that 23% of real estate agents said that staging a home increased buyer offers by 1-5%. 15% said it increased offers by 6-10%, while another 9% increased offers from 11-20%. Staging is proven to be an effective tool to not only get your home to sell quickly but to get higher bids, thus improving your home's ROI.
It also helps that staging itself isn't necessarily expensive, and there is always the option to stage your home yourself if you have experience or if you can do the research to help you.
Want to know more about Antrim County homes for sale?
If you're interested in homes for sale in Antrim County and other Antrim County real estate, contact
Molly Buttleman
for more information. An expert agent offering unparalleled service, Molly will help you sell your property for top value and help you find your next dream home!