Find a Knowledgeable Real Estate Agent
Selling a home is a huge undertaking. There are so many things to think about when preparing your home for the market, and in order to give your Traverse city home its best chance in a competitive market, you need to work with a knowledgeable real estate agent.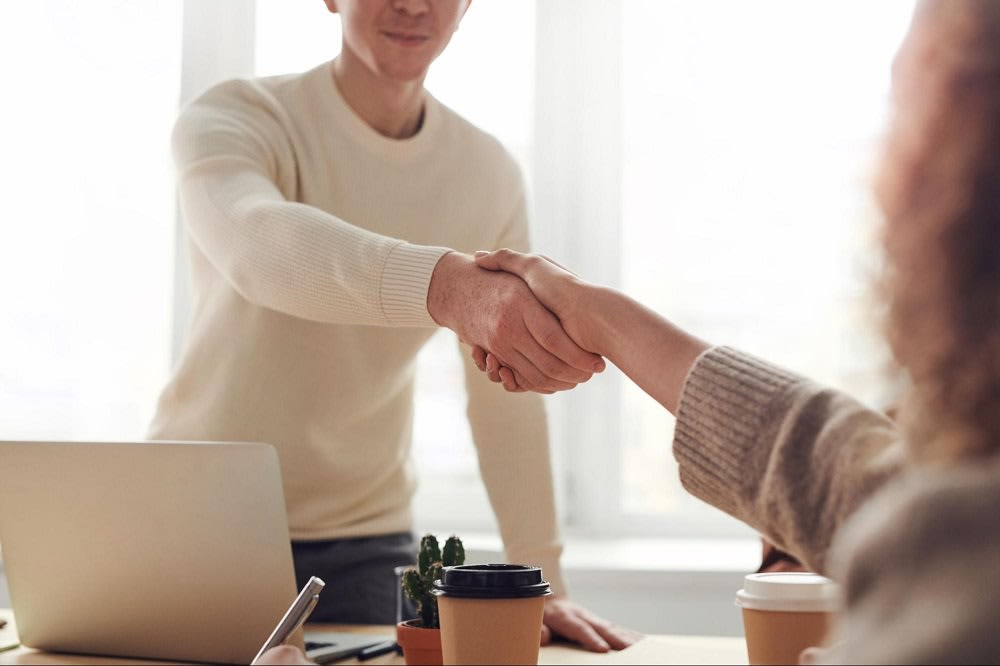 Agents have a much better understanding of the current market and can adequately price your home based on its condition, neighborhood property values, and help get your paperwork in order. Selling a home in today's market is a time-consuming and challenging undertaking, but working with a trusted agent makes the process so much easier and stress-free. Homes in Traverse City sold 15.3% more than they did in 2020, and with more people working remotely, it has quickly become a popular lakeside destination for young families and professionals to live.
Working with an agent will prepare you for market changes and guide you through tough decisions along the way, like when to list, how to price your home, and even which aspects of your home to repair or upgrade before it hits the market.
Declutter Your Space
One of the most integral steps in selling a property is to declutter the space. Tackle one room each day and get organized. If this process seems daunting to you, come up with a method that works best for you and your situation. Here are a few methods to try:


The KonMari Method encourages downsizing by category (clothes, shoes, books, furniture, etc.). If an item no longer serves a purpose, place it in the "donate" or "sell" pile.


The Four-Box Method is a straightforward approach to organizing your space by room. Put four boxes in a room and label them: put away, give away, throw away, and undecided. Every item in that room should go into one of the four boxes. Undecided items can be reconsidered at a later date.


Closet-hanger Method is a tried-and-true organizational technique for getting rid of clothes you no longer wear. We all have those "just in case" outfits — but when are we actually wearing them? Face all hangers in the same direction in your closet. Each day, place what you wore back into your closet, but turn the hanger in the opposite direction. After a week, you can visually see the items you wear the most often compared to ones you don't. Go through the clothing items that haven't been touched and consider donating those pieces.


The OHIO Rule means "only handle it once." Act on instinct with this method — if you pick up an item and immediately question whether or not you need it, get rid of it and don't second-guess yourself!
Make Necessary Repairs and Upgrades
Evaluate your home top to bottom: which areas need a little TLC? Before putting your home on the market, take the time to make necessary repairs. Do the hinges on the back door need replacing? Could the decades-old shower head use an upgrade? Keep a list of repairs and upgrades needed and tackle these one at a time. It's also important to remember your timeline. If you set a list date with your realtor, make sure you can finish the repairs and upgrades with enough time.

Don't rush through this process as potential buyers will notice half-completed tasks when they tour your home. Be aware of your timeframe and be diligent in the process. If faced with a brief window to work within, tackle major repairs first and consider quick and easy upgrades that won't take a lot of time or break the bank.

A few easy upgrades to increase your Traverse city home's return on investment include:


Paint, paint, paint! - A fresh coat of paint makes a great first impression and adds value to your home. If anything, make sure to paint the main rooms of your home before selling and consider a fresh coat on the outside of your home as well. Stick with neutral colors as these tend to be more appealing to buyers.


Replace the hardware in the kitchen and bathroom. The more up-to-date your home is before selling, the more appealing it will be to potential buyers. Swapping out old cabinet pulls with something more sleek and contemporary is an easy way to upgrade a space.


Consider replacing the carpet with hardwood or vinyl floors, especially in the main rooms of your home (living room, bathrooms, kitchen). You can also replace the old carpet with something new in a neutral color.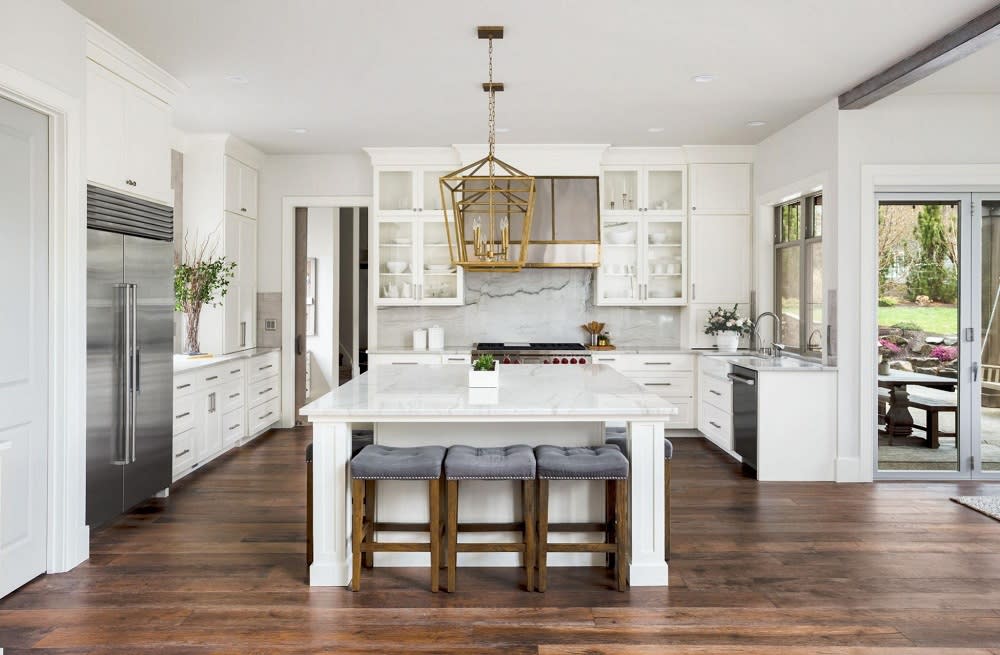 Have the outside of your home professionally landscaped. The front of your home is "the face" of the entire house and should have eye-catching curb appeal. A well-landscaped home looks taken care of and welcoming to potential buyers.
Depersonalize and Deep-Clean
In the days leading up to your home's listing going live, depersonalize the space. You want potential buyers to see the property as their own, so removing photos and personal mementos and decorations will allow buyers a "blank slate" to work with. Keep the decor neutral and simple — potential buyers do not want to see "you" in their new home!
Once you've organized and decluttered your home,
hire a professional cleaning service
for a deep clean before the home hits the market. This is where working with a real estate agent comes in handy, as they have endless resources to provide the best service for you. A home that has been cleaned from top to bottom is significant in a hot seller's market. Professional cleaning makes your home sparkle and leaves a fantastic first impression. It's attention-grabbing and attractive to potential buyers.
Stage Your Home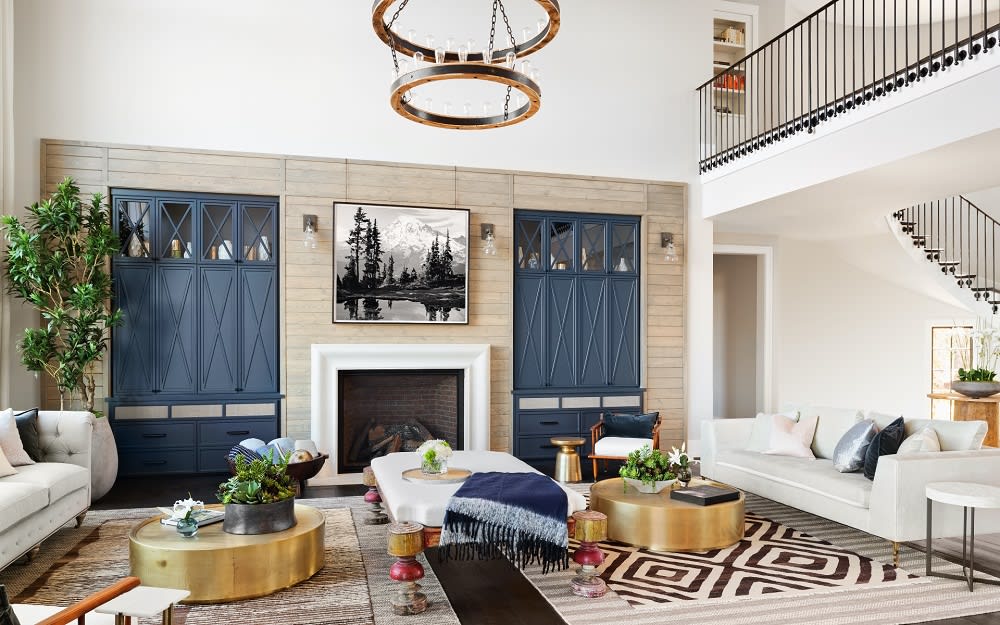 Regardless of the condition of your home and how much time you have, staging is an absolute must if you want your home to sell for a great price. Staging a home and hiring a professional photographer to take your listing photos significantly impacts potential buyers' interest, as staged homes typically
sell for 25% more
than unstaged homes. Your real estate agent can recommend staging companies to work with your space and budget, too.

Not all rooms need to be staged, but they should be cleaned, organized, and as empty as possible to encourage a buyer's own reimagining. The goal of staging a home is for buyers to see themselves in your home, so creating a brand new space is crucial before listing. Professional photos also make all the difference — it's amazing what great lighting can do for a space! Listing your home with professionally-taken photos paired with simple staging will attract more buyers and help your home sell for top dollar.
Make a Plan for Showings
Create a plan for showings with your real estate agent. Do you want your home available with a lockbox? Should you schedule specific times of day where agents can come and go with clients without you being home? How much notice should potential buyers give before touring your space? It's also important for pets and valuables to be stored away before showings begin.
Consider
hosting an open house
to draw more people to the property, allowing you to showcase your home to the community. It provides the opportunity to make connections with interested buyers, neighbors, and other agents, a great way to build personal connections and bring in more offers.
Maintain a Clean Space
Don't forget to keep your home clean and tidy for showings. If you're still living in your house during this time, don't forget to keep up with the basics! You never know when a potential buyer might swing by.


Keep all trash cans empty
Make sure windows are clean and free of sticky children's handprints (or dog nose prints)
Keep the temperature cool and mild
Have a plan in place for your pets
Empty hampers/tidy closet spaces (count on potential buyers to be nosey)
Add flowers/plants to your dining room, kitchen, and bathroom for a more welcoming environment — but don't forget to keep them looking vibrant and healthy!
While there are many things to consider before selling your Traverse City home, it's imperative you work with a trusted real estate agent who understands the market and can guide you through the process with ease. If you have a home in
Grand Traverse
and
Leelanau
, adding these luxury updates will still make your potential buyers fall in love with your home.
Contact
Molly Buttleman, a Michigan native and award-winning agent, to begin your selling adventure! Molly specializes in the sale of
luxury real estate
and offers unparalleled service to her clients in the Traverse City area. Contact her today for a personalized home buying or selling journey!