If you own Antrim County real estate and make the decision to sell your home, you're taking on a big project. You're not likely to want to take on any others in the meantime, so it may seem inviting to get the whole headache over with as soon as possible. However, in these situations, upgrading your domicile may just be the best way to quickly sell your home — and for more money.


If you want to list your home among the highest-priced houses for sale in Antrim County, you want it to be as attractive as possible to potential buyers. Adding luxury features and special touches to your property will enable you to raise the asking price. Plus, these upgrades often make anyone who steps foot on your property more likely to make an offer, which means your home will sell faster.
The luxury home upgrades buyers love
If you put in the effort at the beginning, you can reduce the time your home spends on the market and increase your bottom line. Before you start any project, you should check with your agent. What is working well in one part of town might not be popular in another, but it's helpful to know what's trending. Let's have a look at some of the
hottest luxury upgrades
you can make to impress buyers.
Turn your bathroom into a spa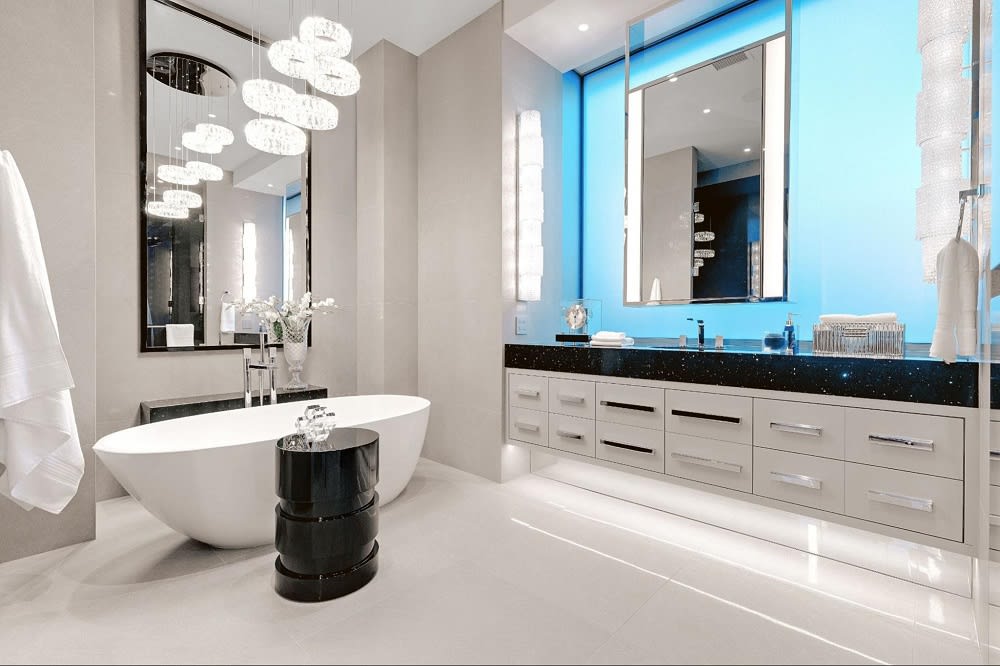 First things first, let's get that place clean.
Home staging
, as you probably know, is an important part of selling your Antrim County real estate. Each area of your house could likely use some sprucing up before a sale, perhaps none more so than the bathroom. Before you make any renovations, hire a professional and get every inch of that room shining like the day it was built.
Next, consider adding a freestanding soaking tub or some double sinks with an extra-large mirror. The technology available in a luxurious, walk-in shower is nothing short of spectacular. You can equip the shower with temperature controls, pressure adjustments, and variable nozzle types. Each member of the household can even have their own individual settings.


Creating a spa-like atmosphere in the bathroom will help potential buyers feel at home and excited to luxuriate in that space. Carrying that automation idea into the rest of the house is the next item on our list.
Bring your home into the 21st century
These days, having an inter-connected and automated home is the envy of the neighborhood. Buyers love to get their hands on a connected home and thrill at the user-friendly ease of it all. Investing in security systems, automatic lights and thermostats, and voice command capabilities will keep the offers rolling in.


Prospective buyers will not be able to resist controlling their home appliances and atmosphere with a smartphone or tablet. The ability to control locks and sensors on doors and windows adds a comforting level of security.


The smart home is trending in the right direction, and we all know technology isn't going anywhere. Updating your home's electronic systems can help it stand out from the rest of the houses for sale in Antrim County.
Make outdoor dining a reality and a breeze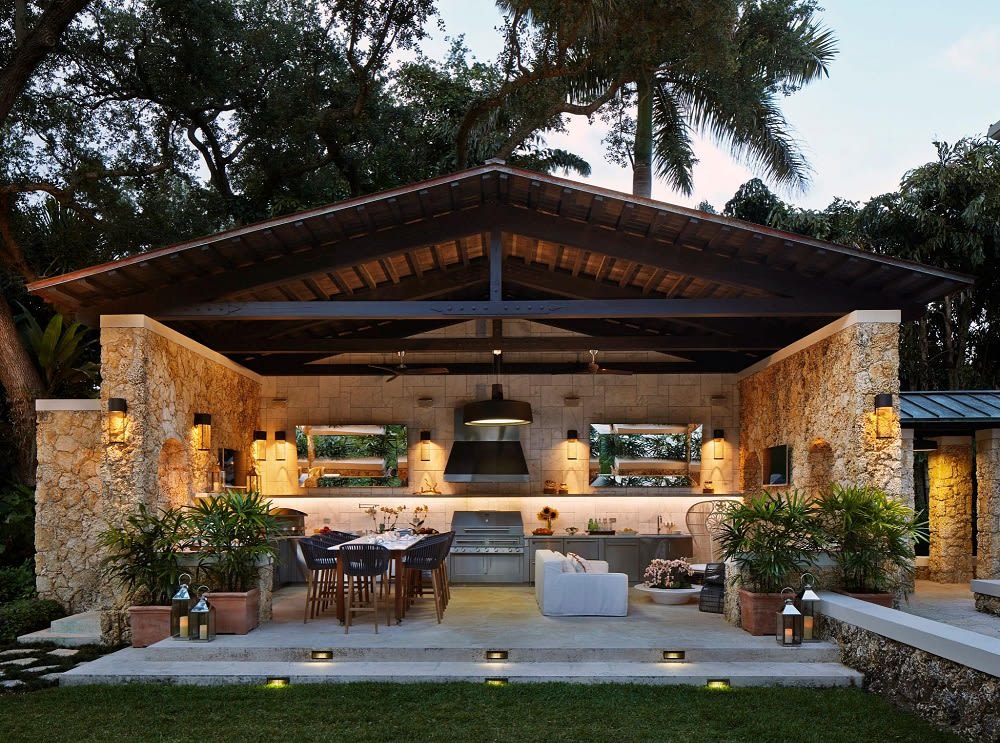 Whether or not you consider yourself a grillmaster, we all appreciate a home-cooked meal in a comfortable outdoor setting. Anyone who enjoys entertaining will find an outdoor kitchen irresistible. Some new appliances and elegant all-weather furniture can give your Antrim County real estate an edge over the competition.


There are endless options here. You can create a barbeque station with a top-of-the-line grill next to a rustic campfire setting or install a full-size oven, sink, and refrigerator for a true second kitchen in the backyard. Another option is to utilize a portable kitchen island and a fire pit.


We'll leave the specific choices up to you, but there is no doubt adding an outdoor dining area will get buyers motivated. Of course, eating isn't the only activity your potential buyers will envision doing in their new and improved backyard. Our last suggestion takes luxury to an entirely new level.
Make your backyard an oasis
If you really want to play up the outdoor aspect, consider putting in a hot tub. If you don't have a pool, you can still add a spa-like atmosphere to your outdoor area by adding a nice spot to soak away the day. If you already have a pool, adding a hot tub will greatly increase the wow factor. Either way, potential buyers will love some hot bubbles!


Don't stop at the water feature. Put in a hammock and some tropical vegetation, and you have yourself an island getaway in the comfort of your own home. The right landscaping around your backyard resort can add a touch of luxury. Think about adding a fountain or even extending your patio to make your Antrim County real estate pop.
Stay updated on what buyers want
There are other
upgrades available
that can make houses for sale in Antrim County irresistible to potential buyers, so ask your agent what else is popular. Maybe turning your basement into a wine cellar, spare living space, or a game room will attract the most buyers in your area. You may even want to consider an indoor bar or movie theater. Just remember, what works today won't always be trendy, but if you start with these suggestions, you will be well on your way to a fast and profitable sale.
When it's time to start making those renovations and get your home on the market, contact Realtor
Molly Buttleman
.