Traverse City
is a beautiful town in Northern Michigan filled with rich history, gourmet food, high-end shopping, scenic vistas, and a vibrancy unlike any other area. It is an excellent destination for visiting, especially during the fall when you can genuinely enjoy the season's colors. Not only is it considered the "Cherry Capital of the World," but it's also got great orchards that produce some of the best wines in the country.
The vineyards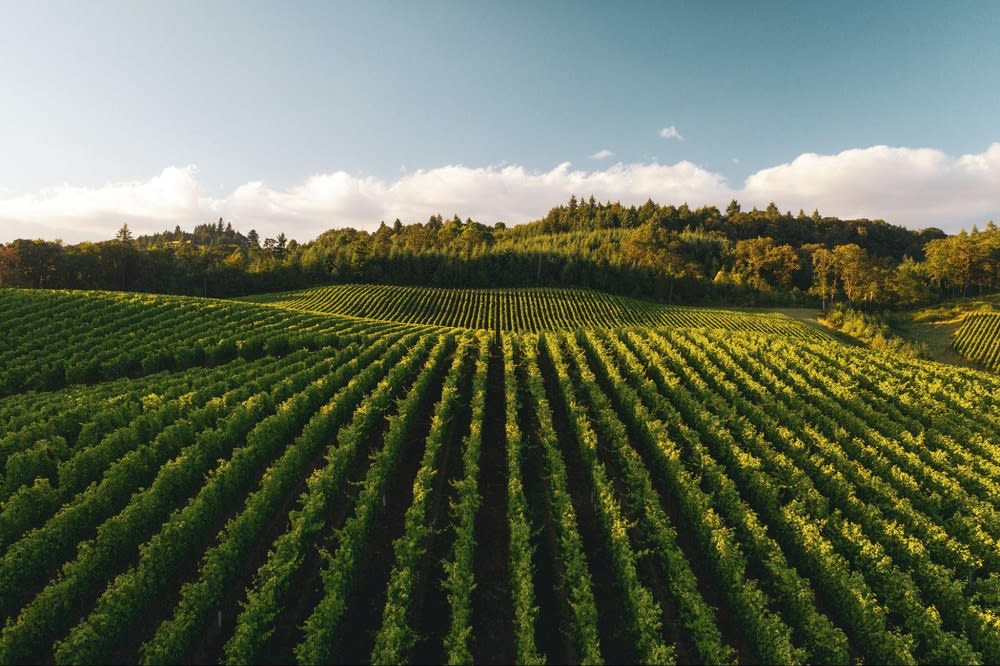 The Leelanau and Old Mission peninsulas, located in the waters of Lake Michigan, are ripe with vineyards and wineries set atop hills with stunning backdrops that make them worth the visit. The Traverse Wine Coast is unique to Traverse City because it sits smack in the center of the two peninsulas, making it the perfect location to begin your trail. Though relatively small, especially if you've been to California, it's exceptional and features an impressive selection of wine that even the pickiest person will appreciate.
The wineries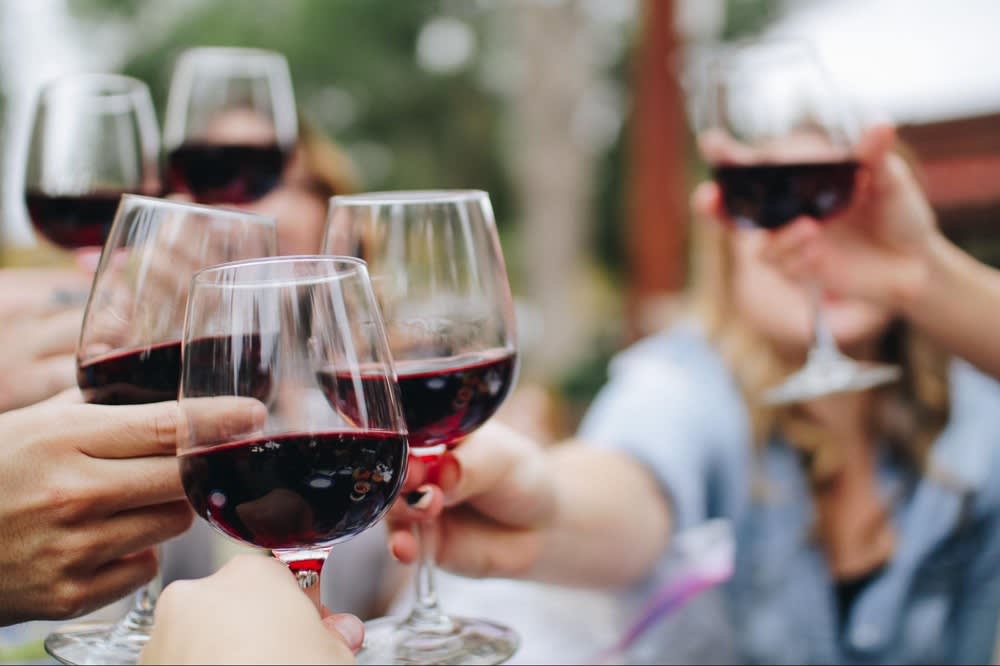 Whether you are ready to relax and enjoy the views or appreciate an elegant ambiance, there are more than 40 wineries throughout the Traverse City region (the Traverse Wine Coast). The area sits on the 45th Parallel, which lines up nicely with the Bordeaux and Piedmont regions of Europe, so it makes sense that this area would be similar. The natural insulation of Lake Michigan, fertile soils, and extended sunlight make for a perfect location to produce happy grapes.

If you're interested in taking wine-tasting tours or heading to the vineyards, be mindful of how procedures may have changed in recent years. You'll likely have to make reservations, pick up items, and experience enhanced sanitation measures. Planning will be your best option to truly enjoy the experience and everything the Traverse Wine Coast offers.
Where did it all begin?
The Grand Traverse Bay, carved from glaciers, is where it all starts. The Bay extends 32 miles and is 10 miles wide, sitting between the Old Mission Peninsula and the Leelanau Peninsula.

The Old Mission Peninsula features plenty of rolling terrains and fertile soil, making it great for farming, which is a large part of why today's wine country exists. Once used by Native Americans to grow crops like corn, beans, potatoes, and even pumpkins, it was later developed to hold schools, reservations, and missions.

The Leelanau Peninsula also had a favorable climate and rich soil for fruit, where the cherry trees first arose. These trees' flourishing helped the area become known as the "Cherry Capital of the World." There were plenty of cherries and plums to start, and the cherry farming industry effectively took over other industries in the area. Nearly a century later, grape growing became the norm.
The introduction of grapes
Recognizing that the cherries and several other fruits had done so well in the soils on the Old Mission Peninsula, Edward O'Keefe, Jr. decided that grapes might also do well. Despite plenty of naysayers, he believed the same ground and climate would be helpful in viticulture and, in 1974, set out to start wine growing. He planted various grapes in Chardonnay and Riesling varieties (among others) before opening the area's first winery, the
Chateau Grand Traverse
. Old Mission Peninsula was the first to receive an American Viticultural Areas designation in 1987.
The first vineyards and wineries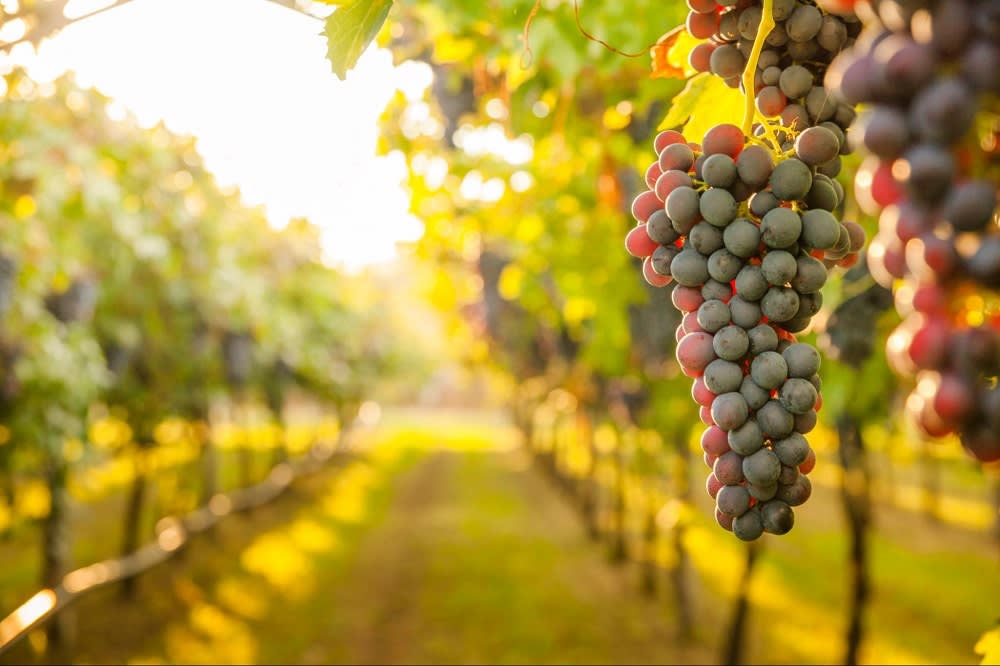 Since then, several more wineries have been added to the likes of Chateau Grand Traverse on the Old Mission Peninsula. Peninsula Cellars sits on a farm that's more than 150 years old and opened its doors in 1994. Chateau Chantal, opened by the Begin family in 1993, also features a bed and breakfast, estate, and winery.

Bowers Harbor, initially a horse farm, was started in the 1990s and has more than 20 acres of vinifera vines. There's also a tasting room in one of the old stables. Brys Estate Vineyard opened its doors in 2001 and featured over 40,000 grape vines. 2 Lads Winery, which exists on a previous vineyard, was opened as a tasting room and winery in 2007.

Also opened in 2007 is Black Star Farms, a lovely tasting room and winery featuring 160 acres of beautiful vines, a cafe, an inn, and an equestrian center. Hawthorne Vineyards first featured cherries, plums, and several fruits on its massive 80-acre farm. The tasting room opened later in 2013. Mari Vineyards opened in 2016 and featured 50 acres of vineyards, a tasting room, a terrace, a cafe, and more. The most recent edition is Tabone Vineyards, which opened in 2019.
Continued growth
This extensive list is just the wineries featured on the Old Mission Peninsula and doesn't begin to cover the wineries on the Leelanau Peninsula. The Leelanau Peninsula became the first wine trail in the early 1980s, home to only four wineries. Today it holds more than 26 wineries and features Lake Michigan access, waterfront lodging, excellent restaurants, and more. This peninsula is an ideal vacation spot for those looking to relax and enjoy the area's exceptional views with a glass of wine.

This peninsula became the state's second AVA in 1982 and benefits from the same excellent soil and climate as the Old Mission Peninsula, thanks to its location on Lake Michigan and the Grand Traverse Bay. Try Amoritas Vineyards, Chateau Fontaine, or Good Harbor Vineyards for excellent selections. When you plan your trip, you'll want to check out both trails, and starting in Traverse City is a great way to accomplish that.
Moving to Traverse City? There's much to love
There's more to Traverse City than just wine and vineyards. The area is also home to the
Traverse City Horse Shows
, a 13-week extravaganza of events for horse lovers and riders. There is so much to see and learn about the horse shows, and the event is a perfect time to visit the area if you're wondering whether Traverse City is the right place for you. If you are interested in learning more about Traverse City real estate or
homes for sale in Traverse City
, reach out to
Molly Buttleman
, a real estate specialist in the area and Michigan native.