Michigan is well-known for its plentiful farmland and beautiful landscapes, which makes it an exceptional place to experience farm-to-table dining. Second only to California in the production of various crops, Michigan has more than 300 different products. Most Michiganders know how important it is to shop local and support our farmers. When it comes to restaurants, Traverse City, perhaps more than any other, is committed to farm-to-table concepts.


What is a farm-to-table restaurant? It's a concept formed in response to the heavily processed foods of the 1950s, which seeks to prioritize local food systems by working directly with local farmers. Essentially, these restaurants invest in the nearby economy and prioritize fresh ingredients from local sources to bring patrons the absolute best quality. For Traverse City, this means using a generous helping of fresh ingredients from nearby farms, waters, and even orchards. The farm-to-table culture is popular within the area's many unique restaurants and features various ethnic cuisines to satisfy everyone.


I'm
Molly Buttleman
, a Michigan native and top-tier luxury Traverse City realtor. I've put together a list of some of the finest farm-to-table restaurants in the Traverse City area that are prepared with mainly local ingredients. The menus change regularly based on the season, and I know you'll love visiting again.
The Cook's House
This cozy restaurant offers a unique and delectable experience for its patrons. Owners and chefs Jen Blakeslee and Eric Patterson use locally sourced ingredients to create a blending of simple classics and complex flavors. The minimalistic restaurant features a classic interior with white linen tablecloths and modern paintings done by local artists. The atmosphere seeks to make you comfortable and relaxed while enjoying their exquisite cuisine.


Try the five- or seven-course tasting menu, which is sure to be an experience unlike any other. Menu offerings include white corn soup, linguini with truffle smoked butter, seared New York steak with horseradish cream and blueberry and cream with brown butter shortbread. They also offer a la carte items for those who don't want to indulge too much. Be sure to make a reservation, as the popularity has limited space.


They also offer cooking classes as a supplement to the restaurant.
Taproot Cider House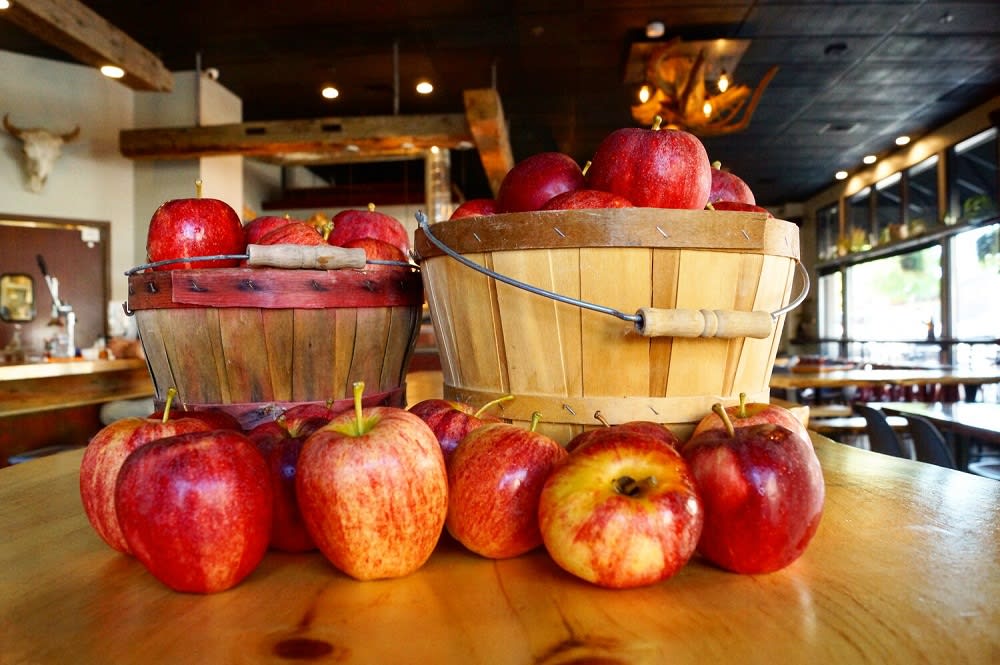 Photo courtesy of Taproot Cider House
This warm, rustic, farm-inspired restaurant is in downtown Traverse City and features a chill and cozy atmosphere. They offer fresh local food ranging from fresh salads to pizza and various bowls and handhelds. In addition, they provide specialty cocktails with homemade syrups that pair well with any of their offerings. Not only do they support local farmers but also local breweries, wineries, musicians, and many more.


Try the hummus to start, followed by the grilled smoked trout Ceasar salad, farmhouse macaroni and cheese, or one of their many pizzas and taco varieties. Pair your meal with a local cider or craft brew for the perfect pairing before finishing your meal with one of their delicious chocolate chip oatmeal tahini cookies.
Spanglish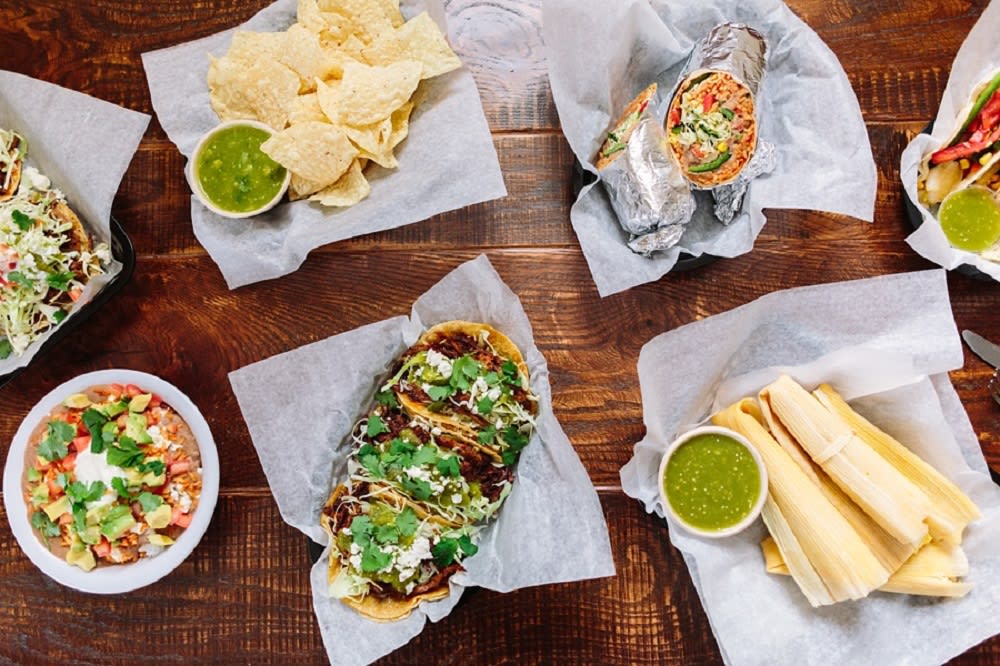 Photo courtesy of Spanglish
This cozy and colorful restaurant started in the farmer's market at Grand Traverse Commons when Vincente and Anna Serrano decided to sell tamales. While those tamales are still a hot commodity today, their scratch-made salsas are one of the centerpieces of their farm-to-table restaurant. Additionally, the city's best tacos are served in various styles, including vegetarian and vegan varieties. Bringing traditional Mexican dishes and the freshest Northern Michigan ingredients takes this restaurant to the next level.


This restaurant was also the first in Northern Michigan to receive a Green Restaurant certification.
Boathouse Restaurant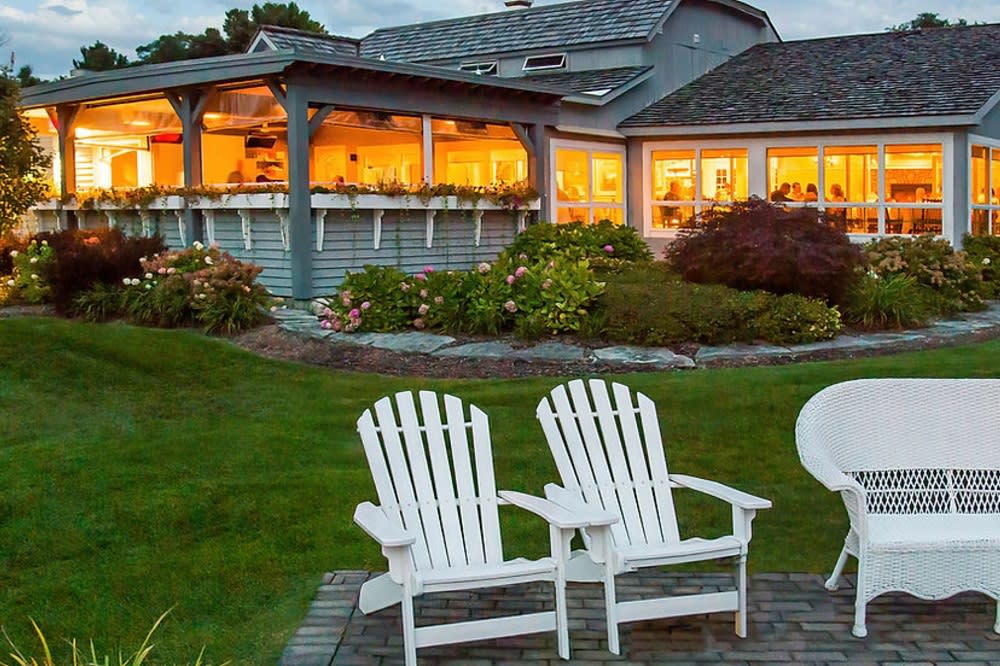 Photo courtesy of Boathouse Restaurant
This waterfront restaurant features exceptional views of Bowers Harbor Cove on the Grand Traverse Bay. With a beautiful deck to sit on and enjoy stunning sunsets or a charming interior with a relaxed cottage feeling, you'll delight in the atmosphere of this restaurant. Experience an unforgettable meal with a stunning backdrop as you indulge your senses in the many flavors directly from the owner's farm. Dough Kosch, the owner of
Boathouse
and Malem Farms, uses as many local, seasonal ingredients as possible in dishes like grilled cauliflower steak, grilled broccolini, and ricotta ravioli.
Farm Club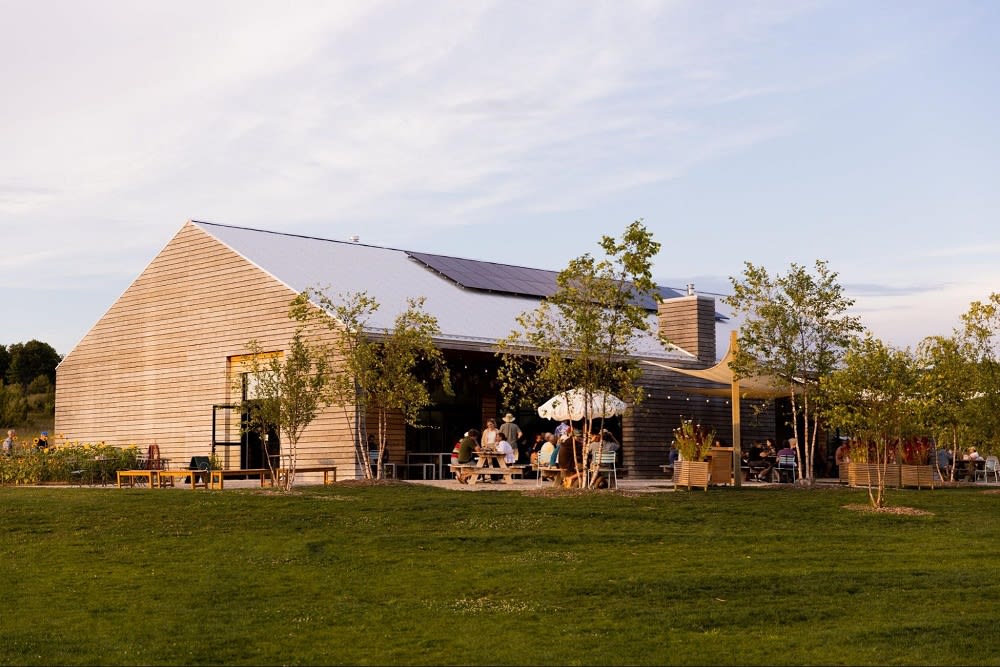 Photo courtesy of Farm Club
This charming gathering place is much more than a restaurant. It's a place to celebrate honest, good food, land, and community spirit. It's a farm bakery, brewery, and market. Stop and enjoy a meal on the patio or dining room in a convenient location along the Traverse Area Recreational Trail. Enjoy farm-to-table dishes such as summer squash salad, pozole Verde, heirloom polenta, and pan-roasted whitefish. Pair your meal with any local ciders or brews for a well-rounded meal.


You can also spend time shopping at their market or participate in one of the many events they hold. Experience improv night, chile roasting and corn shelling, wreath making, and farm club garden tours.
Trattoria Stella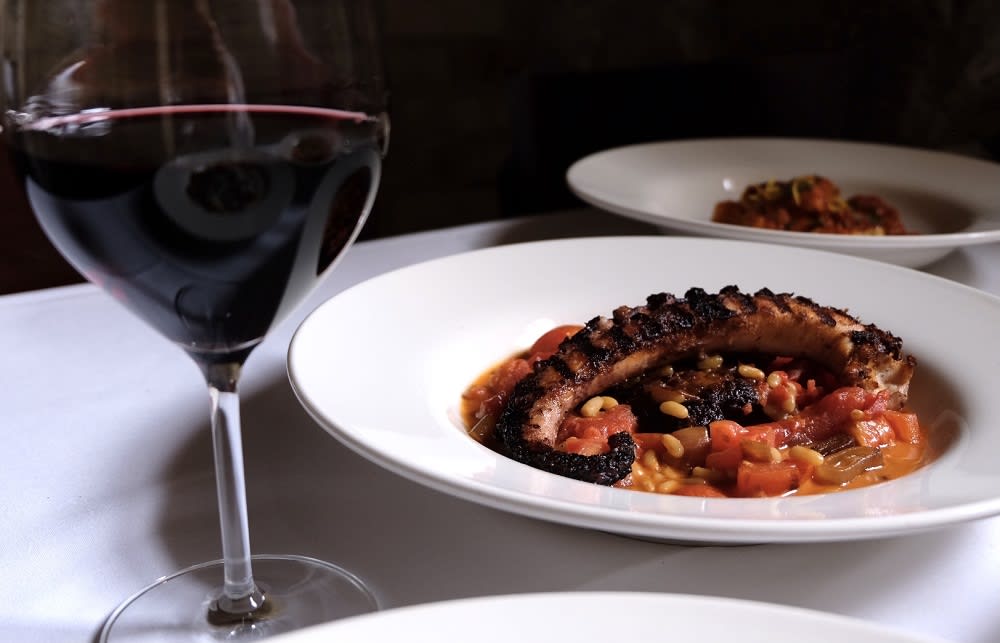 Photo courtesy of Trattoria Stella
This exceptional restaurant was opened in 2004 and features old-world-style Italian food in a classy setting. Located in a restored historic hospital, this restaurant offers a romantic environment with its dark and moody dining room and one of the best Italian wine lists in northern Michigan. They also offer a to-go menu that includes food and wine for those who prefer an open and airy setting with their meal. The location in the Village at Grand Traverse Commons means plenty of outdoor tables surrounding them.


Well-known for dishes like house-made burrata, seasonal pasta plates, charcuterie boards, grilled Spanish octopus, and more. You'll find a list of local farms and the items each farm brings to the table on their menu. These are just a few reasons they've been named Michigan's best Italian restaurant by MLive.
Moving to Traverse City? Work with Molly Buttleman
There you have it! Certainly not the entire list of exceptional farm-to-table restaurants in Traverse City, but a small taste of everything northern Michigan has to offer.
Contact me
if you're interested in learning more about the area or looking at
Traverse City real estate
. I'd love to help!